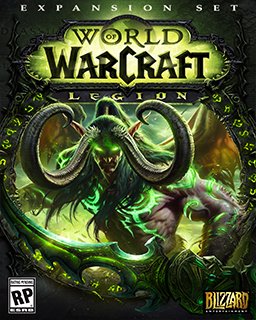 World of Warcraft Legion
Cena s DPH:
670 Kč

včetně DPH

Dostupnost:
Ihned
Koupí získáte:
7 bodů
Druh zboží:
MMORPG
Lokalizace:
EN
Platforma:
Battle-Net
Hra je distribuována digitálně.
---
FOTOGALERIE:
World of Warcraft Legion
POPIS PRODUKTU:
World of Warcraft Legion
Součástí balení je okamžitý boost na level 100.
V pořadí již šestý datadisk do nesmrtelného MMORPG příběhově navazuje na Warlords of Draenor. Přináší nový kontinent, novou herní třídu Demon Huntera, možnost levelovat až do úrovně 110, předělaný honor systém a celou řadu nových dungeonů, raidů, zbraní a zajímavých vylepšení.
NECHŤ HON ZAPOČNE
Sargerasova hrobka byla znovuotevřena a démoni Burning Legion vtrhli do našeho světa. Jejich hrozivá síla se zaměřuje na vyvolání Dark Titana do Azerothu a už nyní vědí, kde k tomu hledat klíč. Aliance a Horda je zdevastována a na pokraji sil. Jste tak jedinou nadějí, kdo může vyhledat legendární artefakty, prozkoumat Broken Isles a najít ostatky Titana a postavit se proti Legii, než Azeroth padne.
NOVÁ HERNÍ TŘÍDA
Demon Hunter - elfí vyvrhel, zatracen pro hrátky s hrůzostrašnou mocí Legie. Oplývá vynikající pohyblivostí, nadpřirozeným vnímáním a v době nejvyšší nouze dokáže použít tajemné zakázané síly či se proměnit v strašlivou fel formu. S ohnivými démonickými útoky a schopností vyvolat neuvěřitelný chaos, je schopen postavit se i těm nejsilnějším démonům a vydržet jejich nápor.
NOVÝ KONTINENT THE BROKEN ISLES
The Broken Isles se stali epicentrem invaze démonů. Je to země plná starověkých divů, kde budete prozkoumávat bujné lesy, elfská města starší než lidská civilizace a na vše budou dohlížet kolosální pohoří v dálce. Čekají vás ale i místní nestvůry - satyři, divocí drogbaři nebo prokletí Kvaldiři.
Jedná se o rozšíření hry World of Warcraft, pro aktivaci jsou potřebné všechny předchozí rozšíření a základní hra.
VIDEO:
World of Warcraft Legion
SOUVISEJÍCÍ ZBOŽÍ:
World of Warcraft Legion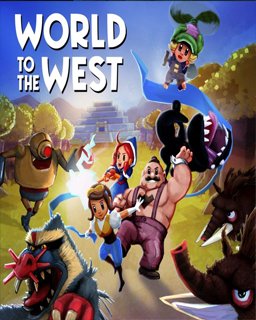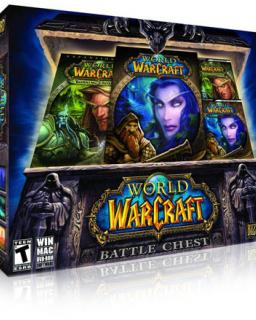 World of Warcraft Battlechest + 30 Dní
337 Kč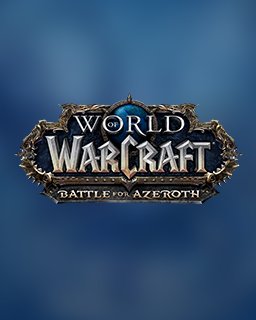 World of Warcraft Battle for Azeroth
1 103 Kč
---