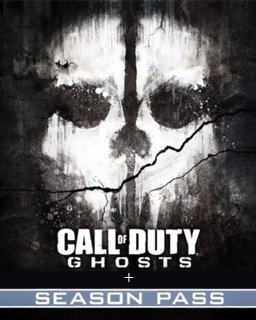 Call of Duty Ghosts + Season Pass
Cena s DPH:
552 Kč

včetně DPH

Dostupnost:
Do 24 h
Koupí získáte:
6 bodů
Druh zboží:
Akční
Lokalizace:
EN
Platforma:
Steam
Hra je distribuována digitálně.
---
FOTOGALERIE:
Call of Duty Ghosts + Season Pass
POPIS PRODUKTU:
Call of Duty Ghosts + Season Pass
Balíček obsahuje základní hru Call of Duty Ghosts a Season Pass (Přístup ke 4 DLC)

Call of Duty: Ghosts je akční střílečka z pohledu první osoby od společnosti Infinity Ward.

Ghost se začíná odvíjet již roku 2013, organizace s jednoduchým názvem "Federace" obsadila vesmírnou stanici ODIN (Orbital Defense Initiative) a využila ji ke kinetickému bombardování města San Diego, vlivem této události se během dalších deseti let drasticky změnil poměr světových sil. Roku 2023 Spojené Státy Americké dávno neplatí za světovou velmoc, ekonomika země je zdecimována, průmysl a infrastruktura také a Spojené Státy jsou doslova sraženy na kolena. Zdálo by se, že nemůže být hůře, bohužel v onom desetiletém mezidobí se pod hlavičkou Federace vytvořila nová supervelmoc, jež se nyní dobrala názoru, že již vlastní dost sil na podrobení USA a vyvolává válečný konflikt, který zbídačené Spojené Státy nemohou dlouhodobě ustát. V momentě, kdy se tento konflikt jeví již jako prohraný se zbylé "americké" jednotky obrací k novému plánu. Vzniká tak speciální jednotka s názvem "Ghosts" - polovojenská struktura, vedená vysloužilým kapitánem Eliasem Walkerem, toho doplňují i jeho dva synové Logan a David, oba profesionální vojáci. Dalšími členy jednotky jsou Booth, Neptun, velitel US Navy SEAL Merrick a novinka v CoD sérii - německý ovčák jménem Riley, který je cvičen pro speciální vojenské nasazení a hra bude klást důraz na jeho využívání při misích. Ti všichni mají vytyčený nemalý cíl, cílem "Duchů" totiž není nic menšího, než pomocí zkušeností veteránů armády a obratnosti malého týmu vést partyzánskou válku v týlu nepřítele. Při misích se tak postaví jak proti běžným jednotkám, tak proti nejvyššímu vedení Federace včetně jejích dvou hlavních vůdců. Jedno je ovšem jisté, Ghosts nepřestanou, dokud Federace nepadne a USA neobnoví status světového vůdce.


VIDEO:
Call of Duty Ghosts + Season Pass
SOUVISEJÍCÍ ZBOŽÍ:
Call of Duty Ghosts + Season Pass
Call of Duty Modern Warfare 3 Collection 3
331 Kč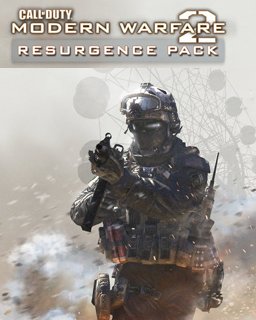 Call of Duty Modern Warfare 2 Resurgence Pack
322 Kč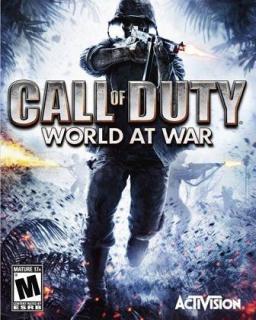 Call of Duty 5 World at War
183 Kč
---