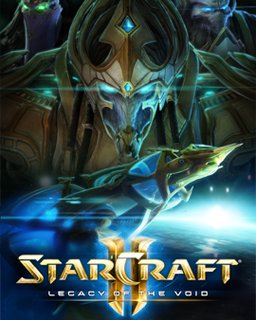 StarCraft 2 Legacy of the Void
Cena s DPH:
487 Kč

včetně DPH

Dostupnost:
Ihned
Koupí získáte:
5 bodů
Druh zboží:
Strategie
Lokalizace:
EN
Platforma:
Battle-Net
Hra je distribuována digitálně.
---
FOTOGALERIE:
StarCraft 2 Legacy of the Void
POPIS PRODUKTU:
StarCraft 2 Legacy of the Void
StarCraft II Legacy of the Void se soustředí na rasu technologicky vyspělých protosů a uzavře trilogii.

Jako Hierarch Artanis, vůdce vznešené rasy protosů, se se svojí flotilou pokusíte získat zpět ztracený domov. Ten před lety zabrala brutální rasa zergů, která asimiluje ostatní rasy a využívá nově získaných genetických informací k mutacím.

Osud celé galaxie však ohrožuje ještě starobylý nepřítel Amon. Artanis má ovšem k ruce vlajkovou loď flotily Spear of Adun, která vznikla ještě ve zlatých časech civilizace za jediným účelem, pomoci v době méně příznivé.

Mezi novinkami objevíme automaticky vypisované turnaje či Archon mód, který umožní, aby se o jednu základnu starali dva hráči. Zkušený hráč tak může pomoci nováčkovi naučit se základy. S kamarádem si můžete vybrat také svého oblíbeného hrdinu a pustit se do různých scénářů. Jedná se o samostatně hratelný datadisk, není potřebné vlastnictví žádné předchozí verze Starcraft 2.


VIDEO:
StarCraft 2 Legacy of the Void
SOUVISEJÍCÍ ZBOŽÍ:
StarCraft 2 Legacy of the Void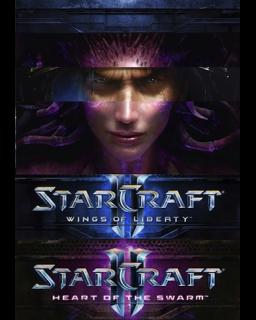 Starcraft 2 WOL + HOTS
534 Kč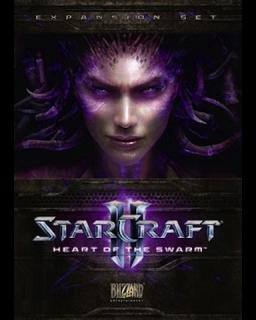 StarCraft 2 Heart of the Swarm
197 Kč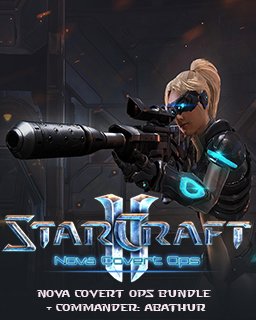 StarCraft 2 Nova Covert Ops bundle + Commander Abathur
644 Kč
---