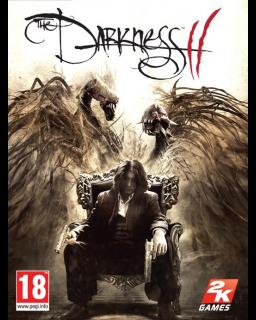 The Darkness II
Cena s DPH:
110 Kč

včetně DPH

Dostupnost:
Ihned
Koupí získáte:
2 body
Druh zboží:
Akční
Lokalizace:
EN
Platforma:
Steam
Hra je distribuována digitálně.
---
FOTOGALERIE:
The Darkness II
POPIS PRODUKTU:
The Darkness II
The Darkness II zavede hráče na brutální cestu Jackieho Estacady, nositele Temnoty, starobylé a bezohledné síly chaosu a destrukce. Na základě komikové série vytvořené Top Cow Productions, Inc., The Darkness II není jen obyčejnou FPS střílečkou.
Ve hře budete moci předměty sbírat či vrhat na nepřátele pomocí svých démonických paží a zároveň střílet dvěma zbraněmi. Hra je postavená protikladu světla a tmy v rámci temného vyprávění, které je zobrazeno ručními kresbami ve stylu noir, takže je hra věrná své komikové předloze.
Uplynuly dva roky od chvíle, co Jackie Estacado, nynější don kriminální rodiny Franchetti, použil Temnotu k odstranění mužů odpovědných za vraždu jeho přítelkyně. Od té doby, co v sobě svou nadpřirozenou schopnost potlačil, se mu nepodařilo setřást vzpomínky na Jennyinu smrt, a Temnota chce nyní ven. Náhlý, nevyprovokovaný útok na Jackieho život se stane předzvěstí rozsáhlé války gangů, jíž zjevně rozehrála jakási vnější síla. Ne zrovna povedeným pokusem navíc dojde k otevření brány, kterou začne znovu proudit Temnota, což Jackieho uvrhne na cestu vedoucí do pekel a mnohem dál, zatímco se bude snažit odhalit tajemství stojící za útokem i motivace samotné Temnoty.
Co nás čeká?
Temnota jako v Noir autoři se rozhodli ctít komiksovou předlohu a posunout tak hru mnohem více ke kořenům.
New York hlavně v noci. Dokonale vymodelované bulváry či světoznámé parky.
Interaktivní prostředí
Zabíjení Zlem na mnoho způsobů. Ukřižování nebo všemožná devastace oběti.
VIDEO:
The Darkness II
SOUVISEJÍCÍ ZBOŽÍ:
The Darkness II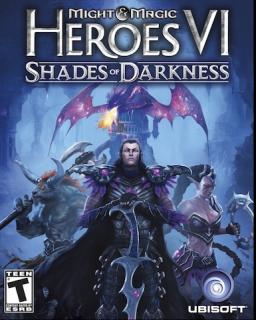 Might and Magic Heroes VI Shades of Darkness
322 Kč
Styx Shards of Darkness
690 Kč
Saints Row Gat out of Hell First Edition
184 Kč
---