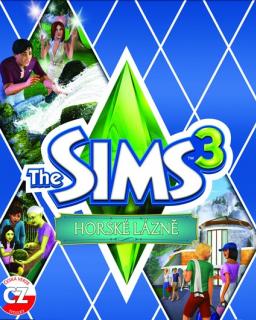 The Sims 3 Horské Lázně
Cena s DPH:
276 Kč

včetně DPH

Dostupnost:
Ihned
Koupí získáte:
3 body
Druh zboží:
Simulace
Lokalizace:
CZ
Platforma:
Origin
Hra je distribuována digitálně.
---
FOTOGALERIE:
The Sims 3 Horské Lázně
POPIS PRODUKTU:
The Sims 3 Horské Lázně
Další rozšíření do populární hry The Sims 3 od EA.
Do Horských lázní se vydávají celebrity a boháči, aby zde našli odpočinek a únik před pozemskými starostmi. Mnozí z nich nedokážou odolat zvěstem o údajných léčivých silách ve zdejších lesích a vodách. Někteří z místních, kteří žijí ukryti mezi stromy, jsou však velmi tajemní a mají jakoby lehce světle zelený nádech pokožky. Opravdu jsou to kouzla? Když zavítáte do Horských lázní, můžete objevovat úžasné jezero, relaxovat v luxusních lázních nebo lyžařské chatě, toulat se lesy nebo dokonce odhalit starobylou záhadu v Muzeu kouzel a nadpřirozených sil. A co najdete v Horských lázních vy?
Co nás čeká?
Nový svět – setkáte se s novými simíky, objevíte nová místa a pokud se vám podaří odhalit záhadné léčivé síly Horských lázní, stanete se navždy mladými.
Věčné mládí na dosah – objeví simíci pozoruhodné kouzelné účinky Horských lázní? Při zkoumání okolního prostředí možná narazíte na omlazující prameny, napijete se z Fontány mládí a některá tajná přání vašich simíků se tak mohou stát skutečností.
Objevování nových míst - horské lázně jsou plné nových míst, parcel a budov. Kam vás zavedou vaše dobrodružství? Vstupte do lepší společnosti v luxusní chatě na Červeném vrchu. Zažijte pocit naprosté vyrovnanosti a blaha v Krystalovém soláriu u pramene mládí. Proměňte svou představivost dalšími zábavnými a zlomyslnými kousky v Lidovém parku. Anebo si zajeďte do léčivých lázní Stříbrný zefír, kde můžete objevit světoznámé techniky na poli obnovy zdraví a krásy.
Pro aktivaci je potřeba vlastnit základní hru The Sims 3.
VIDEO:
The Sims 3 Horské Lázně
SOUVISEJÍCÍ ZBOŽÍ:
The Sims 3 Horské Lázně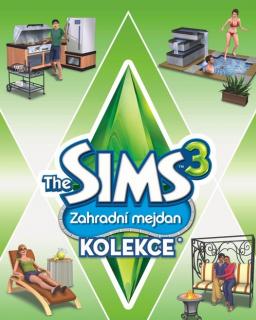 The Sims 3 Zahradní Mejdan
184 Kč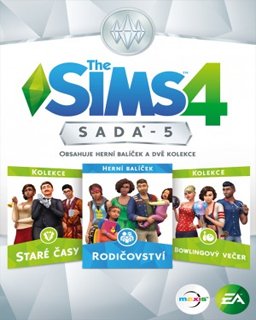 The Sims 4 Bundle Pack 5
598 Kč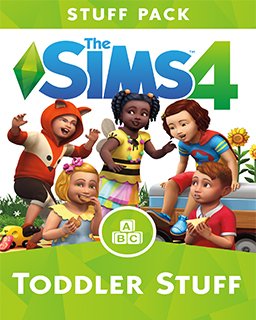 The Sims 4 Batolata
293 Kč
---