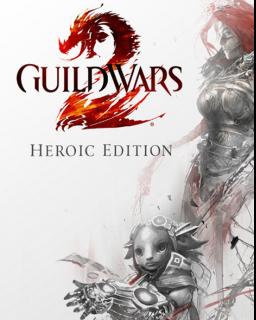 Guild Wars 2 Heroic Edition
Cena s DPH:
690 Kč

včetně DPH

Dostupnost:
Ihned
Koupí získáte:
7 bodů
Druh zboží:
MMORPG
Lokalizace:
EN
Platforma:
Přímé stažení
Hra je distribuována digitálně.
---
FOTOGALERIE:
Guild Wars 2 Heroic Edition
POPIS PRODUKTU:
Guild Wars 2 Heroic Edition
Bonusový obsah oproti základní edici:
Light Armor – Profane Armour Skin
Medium Armor – Krytan Armour Skin
Heavy Armor – Primeval Armour Skin
Mithril box – 18 slot bag
XP boost – 10 hodin zvýšení zkušeností XP
Guild Wars® 2 je graficky dech beroucí fantasy hra, která radikálně mění krajinu žánru MMO a kterou si můžete do značné míry upravit podle sebe. Nabízí strhující soubojový systém zaměřený na intenzivní akci, jedinečnou a hráčům na míru šitou příběhovou linii, rozlehlý živoucí svět, který mohou hráči svými volbami skutečně změnit, intenzivní akci hráčů proti hráčům a nádhernou ručně tvořenou vizuální stránku. Guild Wars představují herní zážitek světové třídy bez vysokých měsíčních poplatků, které po hráčích ostatní hry vyžadují.
Guild Wars 2 změní váš pohled na počítačové hry. systGuild Wars představujíGuild Wars 2 změní Původní série Guild Wars se již ve světě prodalo více než 6 miliónů kusů a stále se může těšit ze silné hráčské základny, která se netrpělivě těší na každé další pokračování. Jejím prvním dílem byly Guild Wars Prophecies, které vyšly v roce 2005. Pak následovaly datadisky Guild Wars Factions, Guild Wars Nightfall a Guild Wars: Eye of the North. Guild Wars 2 vychází z této bohaté tradice, avšak celý příběh posouvá o 250 let do budoucnosti, kdy Tyria vypadá zcela jinak. Guild Wars 2 vyvíjí Bellevue, ArenaNet® se sídlem ve Washingtonu, což je herní studio o 250 lidech s prokazatelnými zkušenostmi s tvorbou MMO her světové špičky. Hra staví na bohatém příběhu a inovativní hratelnosti, které zavedly již první Guild Wars, ale přenese nás 250 let do budoucnosti, kde se ocitneme ve zcela proměněném světě Tyria.
K hraní této onlinové hry nejsou vyžadovány žádné měsíční poplatky!
VIDEO:
Guild Wars 2 Heroic Edition
SOUVISEJÍCÍ ZBOŽÍ:
Guild Wars 2 Heroic Edition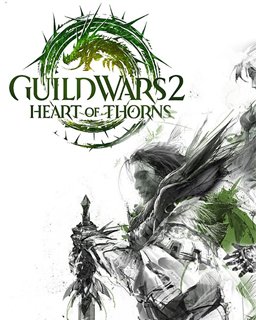 Guild Wars 2 Heart of Thorns Digital Deluxe
1 564 Kč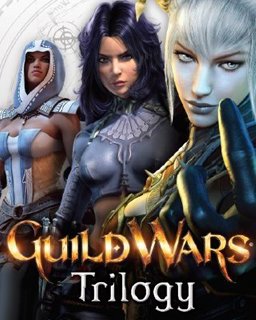 Guild Wars Trilogy
460 Kč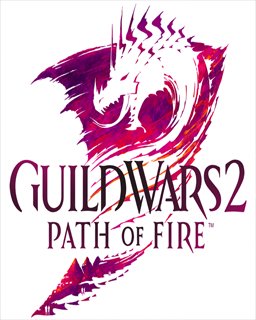 Guild Wars 2 Path of Fire
690 Kč
---